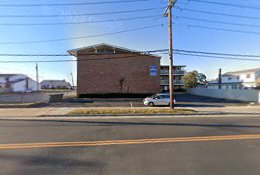 ---
About Pioneer Roofing Repair
Pioneer Roofing Repair is Roofing contractor in Island Park, New York. You can find contact details, reviews, address here. Pioneer Roofing Repair is located at 8 Island Pkwy, Island Park, NY 11558. They are 5.0 rated Roofing contractor in Island Park, New York with 14 reviews.
Pioneer Roofing Repair Timings
Looking to visit Pioneer Roofing Repair at 8 Island Pkwy, Island Park, NY 11558? Consider checking the weekdays schedule timings before going.
Direction
5.0 Ratings Based on 14 reviews
Deborah Cunningham
Rated 5.0 out of 5,
I would recommend Pioneer Roofing Repair company to everybody. Great experience since day one. As a matter of fact this is the second claim I submitted. The first one was denied but they were able to overcome all issues and got it approved in no time by the insurance company. A experience
Kathryn Richardson
Rated 5.0 out of 5,
Outstanding customer service, worked through immense heating conditions and turned out an exceptional product Pioneer Roofing Repair also were willing to come back out after the real job was done to do some cosmetic work I needed done before my move for a very low price.
Thomas Oliver
Rated 5.0 out of 5,
The guys at Pioneer Roofing are experts in roofing They have been able to fix problems that our previous company was not able to fix. They are great in customer service, show up on time and do not over charge or have pressure on sales and services. Highly recommended.
Sean Black
Rated 5.0 out of 5,
Mike was friendly, professional and focused on getting our hail damaged roof replaced. He suggested to replace our turbines with a ridge vent as it would be more efficient for our roof type. Mike is client oriented and went over our More
Linda Reed
Rated 5.0 out of 5,
Great service A tile on my roof had loosened and slid out of position. Mike and his coworker came out and repaired it. They also checked for other problem tiles, which they immediately fixed. minutes and they were done.Very More
Harry Hernandez
Rated 5.0 out of 5,
Great experience. Got six quotes for a roof replacement. Pioneer Roofing Repair checked the boxes for lowest price and most professional. Looking through what they would do and their warranties, it was pretty clear they were the best More
James Porter
Rated 5.0 out of 5,
Pioneer Roofing Repair are simply the best in the business. You can trust theyre going to do the job right, the st time, while taking great care of the exterior of your home. If you want the best roofing results, look no further.
Jose Williams
Rated 5.0 out of 5,
We recently had our roof replaced by Pioneer Roofing Repair, and they did an excellent job. They took care of everything with my insurance company, and also completed the installation of the new roof in day including a thorough clean up of our property. I would highly recommend Pioneer Roofing Repair roofing company.
Mary Wilson
Rated 5.0 out of 5,
Pioneer Roofing Repair replaced my shingle roof with a new tile roof.They arrived on time and cleaned up every day before they left. They were easy to work with and did a professional job. They took days to complete the entire roof replacement. I would highly recommend their services.
Catherine Burditt
Rated 5.0 out of 5,
Pioneer Roofing Repair was willing to work with our reluctant insurance company and was reliable and professional. The workers were efficient, skilled and personable and did the job with minimal mess. They did a great job with cleaning up also. I highly recommend them.
Explore Roofing Companies
State Wise list of Roofing Companies in USA